Reading Time:
4
minutes
Supporting your child to explore this world will bring you a rainbow of feelings from deepest love to happiness to anxiety and tension. Parenthood could be challenging and overwhelming – with unlimited sleepless nights, lack of a routine, and all the changes that the body goes through.
But don't worry, this magical ride can be equally entertaining with little help and the right information.
We have got you covered; the following list of must-reads for pregnancy and first-year moms will help you feel calm and enjoy your new beautiful journey.
What to Expect the First Year by Heidi Murkoff
Quite literally a global choice with over 11 million copies sold, this book is that guide that every parent needs or accepts.
Basics of baby care, practical tips, baby shopping from the plethora of baby products, breastfeeding manual, baby home food recipes, and more – reality expressed in a more family-friendly manner, with illustrations and language that is easy to absorb and learn.
This book is so organized and intuitive in its approach that it makes the overwhelming first year a little manageable for newbie parents.
Truly a baby bible!
Magical Beginnings, Enchanted Lives: A Holistic Guide to Pregnancy and Childbirth by Deepak Chopra
This book is a one-stop solution to enjoy the wonderous journey of bringing a miracle into this world with a child. The book is derived out of the concept of the ancient wisdom of Ayurveda, which highlights the in-sync of mind, body, and soul in addition to the modern scientific practices of prenatal research. Combining these two ensures that the child is enriched with great thoughts and actions from the moment of conception.
The book is filled with practical information, including detailed plans on how to uplift the intelligence of unborn babies and nourish their five senses. The literature covers the importance of healthy eating, yoga, meditation, coping with postpartum depression, and ways of effective communication with your partner. This book will help you accentuate the experience of childbirth.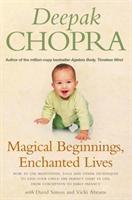 Kindergarten Is Too Late! By Masaru Ibuka
 This book touches upon the importance of child growth and the child's ability to learn in the early ages of life. The author talks about a kid's capacity to learn from its environment and how this experience is useful when it comes to early age development.
The book talks about the curiosity to learn in babies and how this can be a wonderful opportunity for parents. The author points out the importance of human learning that occurs from birth to the first three years of life and ways to take advantage of the same.
From Dude to Dad: The Diaper Dude Guide to Pregnancy by Chris Pegula and Frank Meyer
 This book is the ultimate "all you need to know" when it comes to pregnancy, childbirth, and steps to parenthood…with the comfort of "it's okay to freak out." The author lays down the POV (point of view) of expecting mothers and what they go through during each trimester.
This book is your guide to become a helpful partner and how to become best buds with the baby. The humor, empathy, and practical relatability makes this book a must-have on your bookshelf.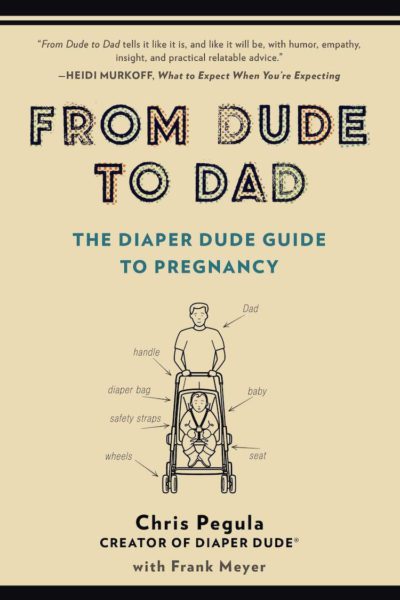 Healthy Sleep Habits, Happy Child, 4th Edition: A Step-by-Step Program for a Good Night's Sleep by Marc Weissbluth, M.D.
The authors of this book bring the expert studies of leading pediatricians on board and present the proven approach to solve and escape the problems associated with the sleep cycles of babies.
The book is a holy grail to institute beneficial habits that could help create a framework for a natural sleeping routine for kids. The book also addresses the mistakes made by parents when it comes to putting their kids to sleep, stopping cry baby syndrome, bed-wetting, and much more such common yet stressful scenarios.
Not all pregnancies and parenthood experiences are identical but preparing for the unexpected is always healthy and comforting.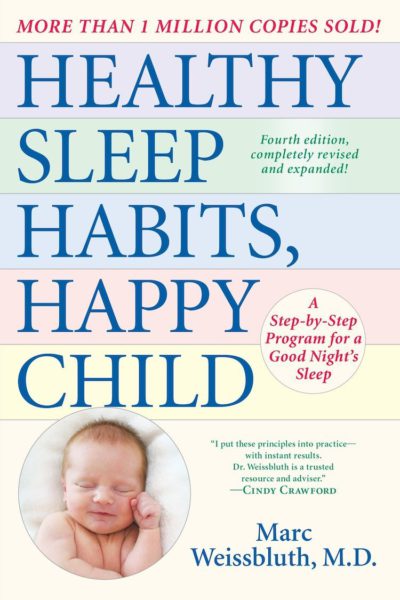 These books will help you to embrace the beautiful journey of creation and loving the beautiful babies with the power of knowledge and proven methods. So, while you are preparing to be awesome parents…take some time to connect and create loving bonds with young cuties because this time will soon become cherishing memories for tomorrow.
Read Next :
Twinning is Winning: Brands to Shop for the Cutest Mommy & Kids Matching Outfits
5 Best Skincare Products for Expecting and New Mothers
And if you liked this article, sign up for a monthly newsletter. A handpicked selection of lifestyle articles delivered to your inbox.