Reading Time:
4
minutes
The market is flushed with self-massage tools, because you know, the pandemic has been hard on spa culture and has even deterred the masseurs from home visits. Our plan B involved test-driving a few of the nifty massage tools being marketed as wellness products.
Self massage tools help with lymphatic drainage and to remove toxins from the body. They're designed for post workout recovery, relaxation and to help cleanse the body and rejuvenate it.
Here is a curated list of tools to help you decide which one suits you best:
Foam roller
Foam rolling is a self-myofascial release (SMR) technique. According to Harvard Medical School, foam rolling helps release tension in the muscles, relieve muscle soreness and improve flexibility and range of motion. The suggestion is that sustained pressure on the muscles signals the central nervous system to reduce tension, which is similar to the experience of a deep tissue massage.
The best part about a foam roller is its portability. It's light enough to carry to a gym or even a vacation, so that you're always ready for a post-workout rolling session. It's also a handy tool to carry to work so that you can get some release in between long work hours.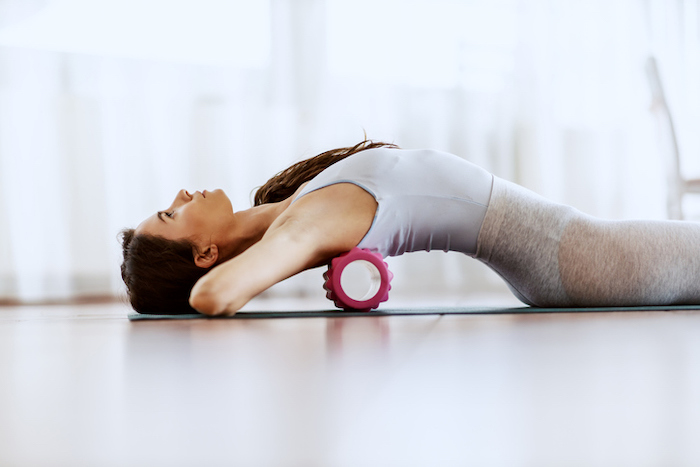 Sujok acupressure massager ring
Almost 4,000 years old, acupressure is an ancient healing art based on the Chinese medical practice of acupuncture. The body is made up of meridians or channels through which passes what is known as a life-sustaining energy force.The goal of acupressure is to keep the energy flowing through those pressure points.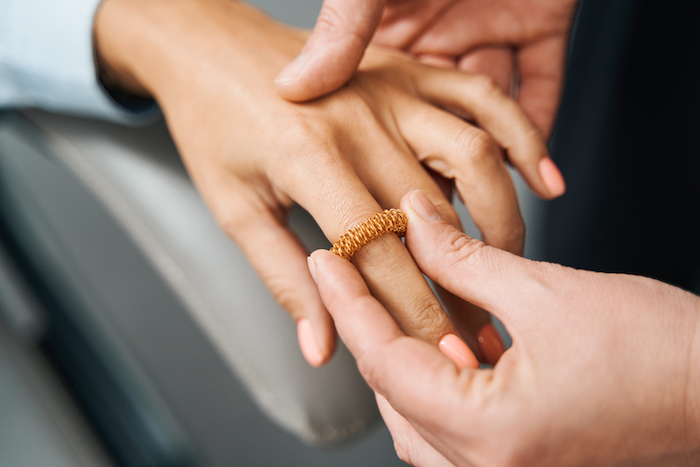 The Sujok acupressure massage ring helps to increase energy, stimulates digestion and improves overall health. The ring has spikes which stimulate nerve endings on each finger as you move it across them, thus massaging the medidian points. The accompanying tingling sensation is proof that blood is circulating across your body.
Trigger point foot roller
The foot roller is a simple, small and effective tool to keep your feet healthy. It is designed to increase flexibility, relieve aches and pains, and target tension in the small muscles of the foot. It replicates the massage therapist's fingertips to channel nutrients directly to the tissue and improve circulation.
This widely available tool comes in a number of designs. One of these is a traditional wooden roller that looks like a single roll or group of a few rolls fixed together for one foot or to work both feet. In fact, the wooden roller is used in traditional Indian wellness rituals as an acupressure method.
Modern versions of the foot roller are usually made out of TPE and PU materials to prevent muscle sourness and increase blood flow and flexibility. Regardless of the design and the materials, all foot rollers have similar benefits, so you only have to pick a design that you like.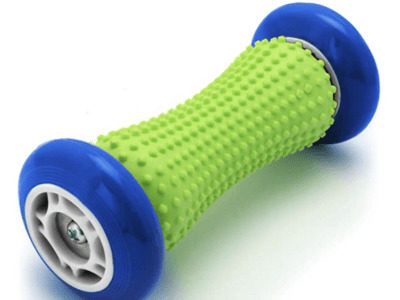 @Strauss Store on Amazon.in
Acupressure mat and pillow set
An acupressure mat works on contact. When you walk, stand, or lie down on them, the spikes exert pressure on specific points. As mentioned before, acupressure is the alternative art of healing that emerged from ancient China, which involves stimulating pressure points to activate your Qi (chi) or energy to flow freely through the body. Mat manufacturers claim that their products provide relief from muscle pain and restore the body to a relaxed state. One word of caution though, people with thin skin should seek advice before investing in one.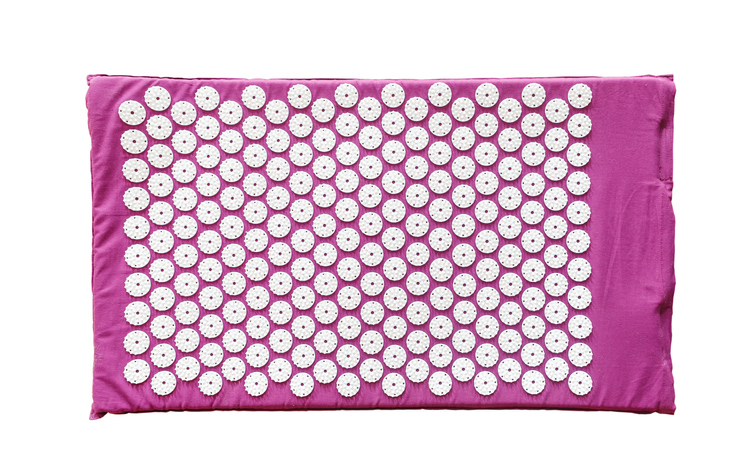 Thera gun
This thrilling sounding tech device uses what's called percussive therapy (the deeper-reaching sibling to vibration therapy) to help stimulate blood flow and release trigger points. Its motor does most of the work for you. It's a pricey investment, but worth it if you suffer from stiffness and soreness.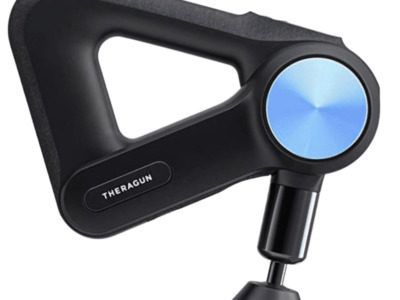 Read next:
Here's What You Should Be Doing For A Better Night's Sleep
Restoring Body Balance via Biodynamic Craniosacral Therapy #NEWdies
Healing and Restoration with Yoga Nidra – in Conversation with Mona Anand