Reading Time:
4
minutes
All the people, listen up! Today, we're talking about your not-so-average beauty routine. In this blog, we'll take it a notch up by laying out the top five gadget recommendations that are my personal favorite!
Let me take you through some life-changing gadgets I swear by!
FaceGym PRO
Wish to get a renewed, younger, fresher, contoured look quickly and effectively?
Here's my #1 favorite – the FaceGym PRO. I love the concept of advanced technologies. I love how it enables the elevation of facial muscles to impart firm, youthful, glowing skin in less than 10 minutes. Yep, it's that quick! You'll be able to see visible results right from day one! 
Brownie points – it's a non-invasive facial device. 
It miraculously strengthens, tones, and sculpts the face instantly from the comfort of your home, any time, any day, and still, it can look like done professionally. 
I came across FaceGym PRO by The Recovery Lab in London and instantly fell in love with it! It has got a nice, stylish look.
Letting you in a small secret – you can use an aloe vera gel for gliding smoothly across the face, and it necessarily doesn't have to be their specific gel.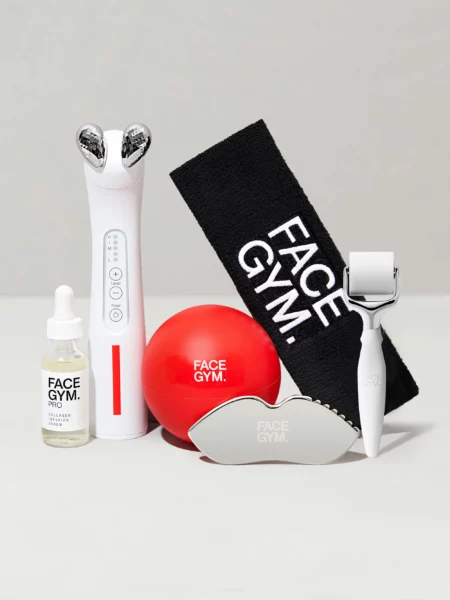 The Light Salon (Boost LED Mask)
This advanced LED mask can be used at home without the hassles of stepping out to strengthen, rejuvenate, brighten, lift and plump your skin. It is super easy to use. 
Advanced technology is built to condition and effectively hydrate the cells. An ideal routine before bedtime, I usually pair it with a 10-minute meditation or Yoga Nidra session. The timer automatically goes off after 10 minutes. 
The FDA-approved, highest international standard beauty device is proven to stimulate collagen, plump & lift the skin, increase blood circulation, and improve texture. The skin immediately looks fresh and glowing after the session.
Cryo Mask and Cryo Sticks
Heading to a party and need a quick lift-me-up for your skin? Meet Cryo Mask and Cryo Sticks – beauty gadgets for your face.
They are immensely beneficial – a lifesaver, especially if you are home after a long day and gotta rush to a party!
The one that tops my list is the Charlotte Tilbury Cryo-recovery mask. Inspired by the ice tech of cryotherapy & facial acupressure, it makes the skin appear firmer, smoother, and much refreshed, making the pores look smaller.
Another favorite of mine would be a Biologique Research Cryo Stick that comes with cooling properties. Super easy to use, they get stored in the refrigerator or a bucket with ice cubes.
The cryo stick has a draining, decongesting, and firming effect making the skin appear tight. 
Cryo Masks and Cryo Sticks impart an 'uplifted look' while reducing puffiness in 10 minutes!
GuaSha
Gua sha has recently gained tremendous popularity, thanks to TikTok and Instagram. Let me tell you that ever since I found out about this face beauty gadget – Gua Sha, I've been hooked. This tool has been a part of my daily routine for a long time now.
The best way to go about it is to apply serum/gel/cream/facial oil as you glide the stone across your skin for a sculpted, toned appearance. 
Sometimes, I put the tools in a freezer before using them to get a nice, cooling effect as I glide Gua Sha on my skin with some cream for a nice lymphatic massage.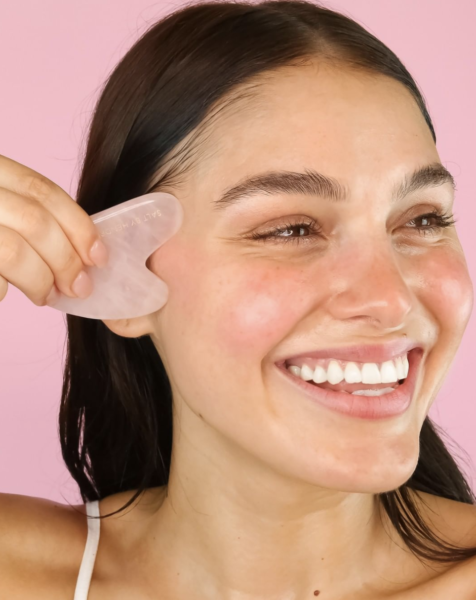 Apple Watch
This fitness gadget is so close to my heart! What an amazing combination of style, activity tracking with health insights, and battery life! This Apple Watch truly supported me to restore my glow from within with a daily meditation/breathing session + workout routines – my go-to fitness and beauty gadget!
The epitome of skincare is excellence, quality, expertise, and worth the investment. If you're looking for beauty products brands or health and beauty gadgets, I would highly recommend opting for the above tools that are absolutely worth the promise and aren't any gimmicks. Go for it!
Read next:
Growing Young: Here is Why You Need Beauty Rituals
The Collagen Chronicles: Health & Beauty Benefits of Collagen
Silk Benefits for Your Skin and Hair
And if you liked this article, sign up for a monthly newsletter. A handpicked selection of lifestyle articles delivered to your inbox.