Reading Time:
5
minutes
A good cup of coffee has become much more accessible, thanks to a boom in the ready-to-drink and easy-to-brew category. This new year too bodes well for coffee enthusiasts who crave a good cup with a side of convenience!
By Arzoo Dina
Up until a few years ago, enjoying your favourite cuppa meant heading to your nearest specialty coffee shop, or simply brewing one for yourself at home with the right equipment at hand. As Indians become more discerning about their coffee and how they enjoy it, brands are now looking at offering easier, convenient ways for customers to sip on their favourite brew. Proof of this is the booming ready-to-drink and easy-to-brew coffee category.
Last month saw pan-India specialty coffee chain, Blue Tokai Coffee Roasters, roll out its cold brew coffee cans in assorted flavours. This January, Sleepy Owl Coffee launched its range of premium instant coffees in three different flavours (Original, French Vanilla and Hazelnut) – it lets you brew a cup in seconds. And if you're looking to enjoy a quick pour-over at home, you no longer need to purchase special pour-over apparatus and filter paper. Brands like Coffeeza, Blue Tokai Coffee Roasters and Maverick & Farmer Coffee Roasters have come out with their own pour-over kits.
According to Matt Chitharanjan, co-founder and CEO, Blue Tokai Coffee Roasters, "We have been doing cold brews in various formats for a number of years, including blends, bottled ready-to-drink versions, and home-brewing bags, and we've seen consumer interest and demand for this category steadily grow." Convenience, he explains, was one of the driving factors behind the launch of their cold brew cans, adding that cans are also a suitable offering for their expansion plans into the FMCG segment.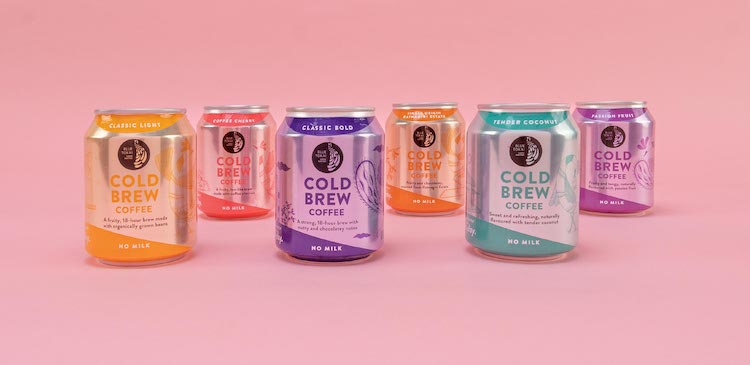 For the roll out of their cold brew cans, the brand tied up with Swa Artisanal Syrups, and after several rounds of experimentation decided to go ahead with flavours such as tender coconut and passionfruit. They are also doing flavours such as coffee cherry (cascara) and signature variants that include classic bold, classic light, and single origin (Ratnagiri estate).
Chitharanjan says that while working on the new variants, they were focused on finding Indian flavours that perfectly complemented the notes of a cold brew, without being too overwhelming or overpowering.
It's all about convenience
Ajai Thandi, co-founder Sleepy Owl Coffee, points out that with the busy schedules many of us lead today, we have little time to spend on making a cup of coffee. "People are choosing convenience over time, and so, easy-to-brew and ready-to-drink coffees are increasingly finding favour."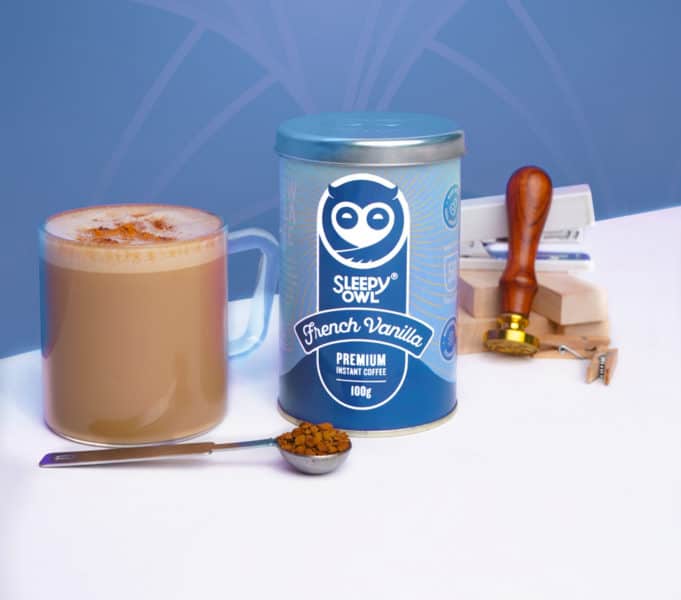 Thandi says that when they initially launched their hot brew bags, they saw an immediate appreciation for the product. "Customers no longer had to spend time grinding their beans and brewing coffee using different equipment. Instead, you could brew a fresh cup in five minutes, without any hassle." For someone who goes through several cups in a day, this is a boon. You can carry this with you anywhere and you're only a few minutes away from a cup of fresh coffee, Thandi notes. In addition, last year Sleepy Owl had also launched classic filter coffee bags that you can easily brew at home. "In India, unless you don't come from a South Indian background, it's very unlikely that you'd make filter coffee at home. This was our way of making a popular coffee easily accessible to our customers," he says.
It's definitely good news for purveyors of high-quality coffee looking for easy ways to enjoy their caffeine fix. Malaki, a Mumbai-based premium artisanal beverage brand, recently launched coffee tonic cold brews, a category the brand says that it is bullish on. Ashish Bhatia, marketing director, Malaki, points out that their idea with the cold brew tonic was to offer a refreshing, energising beverage. "We looked at several options and finally thought, what better than coffee?" It's the perfect pick-me-up and a large percentage of the population enjoys coffee. "Why not bottle this as a sparkling beverage that you can enjoy on-the-go and at an affordable price point?" says Bhatia.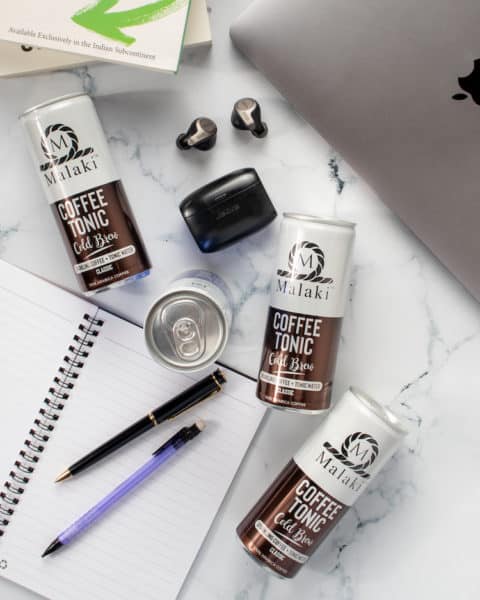 Malaki uses single-origin Ethiopian coffee for its cold brew cans. On the anvil are plans to launch two new variants in this category, including a low-calorie option.
Artisanal meets accessible
For Bengaluru-based farm-to-cup coffee brand, Maverick & Farmer Coffee Roasters, which also has its own coffee estate in Coorg, the launch of their pour-over kits has seen great acceptance from consumers. Called Brewin'-A-Cup, all you need is hot water to pour-over an already-assembled sachet to enjoy a fresh brew at home. These are available in two variants, including their bestseller, Parama, with notes of dark chocolate and caramel, and Tall Dark Handsome, which is a bold French roast.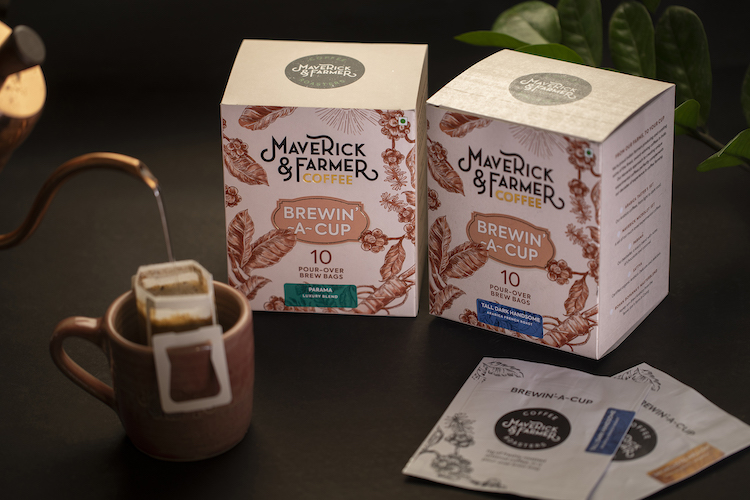 According to Ashish D'abreo, founding partner, Maverick & Farmer Coffee Roasters, many people look forward to their morning coffee routine, especially given the fact that brewing coffee is an experience in itself. And while that segment is certainly growing, India still leans towards being an instant coffee market. "What we've seen with our easy-to-brew products is a lot of new consumers coming on board to sample artisanal coffee without the hassle of using different brewing equipment. This category has especially done well for us in the gifting segment too."
Coffee forecast ahead
So, how is this trend expected to shape up in the coming year and will we see more innovation in this space?
Chitharanjan notes that convenience is a trend that will become more entrenched in the coming year. "I expect to see many more products being launched in the ready-to-brew and ready-to-drink space. Within the latter, there is a dearth of quality options domestically while in the global specialty coffee market, this is one of the fastest growing categories." He adds that since the majority of consumers prefer to have their coffee with milk, we could expect more product innovation here as well.
Thandi says that with millennials, ready-to-drink and easy to brew coffees will continue to be popular. "Overall, the appreciation for good Indian coffee has also been increasing steadily. This will give rise to more homegrown coffee brands who wish to bring Indian coffee to the forefront."
Read next:
Food Trends 2022 – Buckwheat: A Must-Try Superfood!
Keepin' It Cool With A Hearty Sicilian Summer Salad Recipe By Renowned Italian Chef : Andrea Misseri
Delicious Falafel Story with a Secret Recipe from Seeds of Life
And if you liked this article, sign up for a monthly newsletter. A handpicked selection of lifestyle articles delivered to your inbox.