Reading Time:
5
minutes
From pickles and relishes to fiery sauces and more, we list out our favourite new pantry must-haves that are handmade, preservative-free and use local ingredients 
By Arzoo Dina 
Thanks to a growing movement promoting locally-sourced and organic products, we're no longer compelled to purchase artificially-coloured and preservative-filled sauces and condiments. Our shelves are now stocked with the conscious, the healthier and the delicious!
Ishka Farms
From their organic farms located in Tamil Nadu, this brand supplies condiments and spreads that are chemical and preservatives-free. Their signature products include Caperberry Mustard made with homegrown capers – perfect in vinaigrettes, glazes or as a sandwich spread. We also love the Black Garlic Caper spread that you can smear on toasts or pair with your favourite cheese, and a pucker-inducing Kerala Hot Sauce made with indigenous Kanthari chillis, green peppercorns and capers that you can use to amp up your stew or serve alongside fried snacks.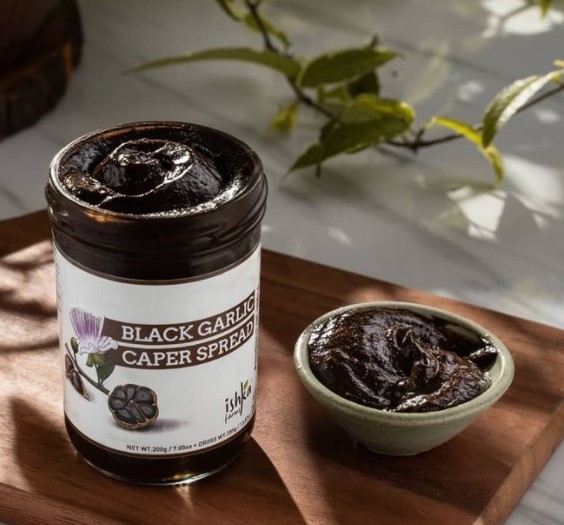 visit @ishkafarms or order online
Wonder Foods & Farms
During the lockdown last year, Mayuree Rao looked at easy ways to whip up gourmet meals at home without the time and hassle that goes into preparing each dish. Some experiments later she launched her brand of gourmet, ready-to-cook sauces. From a Goan Cafreal paste to an authentic Maharashtrian Malvani sauce and Italian Pomodoro sauce, these artisanal preparations are meant to make cooking as simple as possible. The brand recently collaborated with chef Karishma Sakhrani for four limited-edition sauces – Smoked Chilli Oil, Garden Pesto, Toum, and Signature Thai Curry.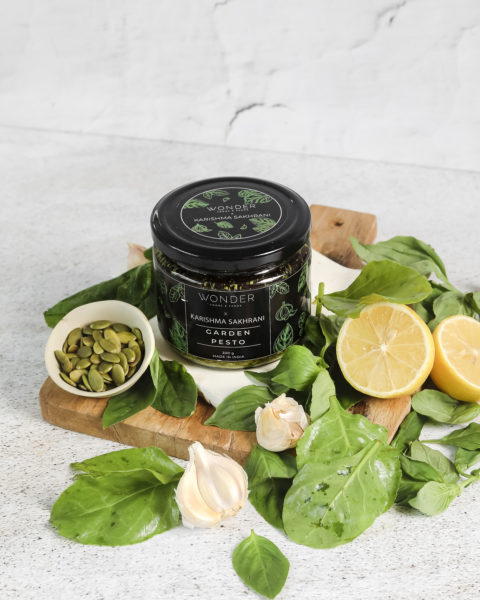 visit @wonderfoodsandfarms or order online
Circa Pickles
The brainchild of Yachika Chopra, Circa makes pickles and condiments using traditional recipes passed down over three generations. Notably made by an all-women team, the products are preservative-free and employ organic ingredients. The signature Brinjal and Curry Leaves pickle is an unusual but popular pick, as are the Carrot and Cauliflower pickle, and Sweet and Sour Green Chilli pickle, each of which pairs well with Indian fare. They also make a fiery Schezwan sauce.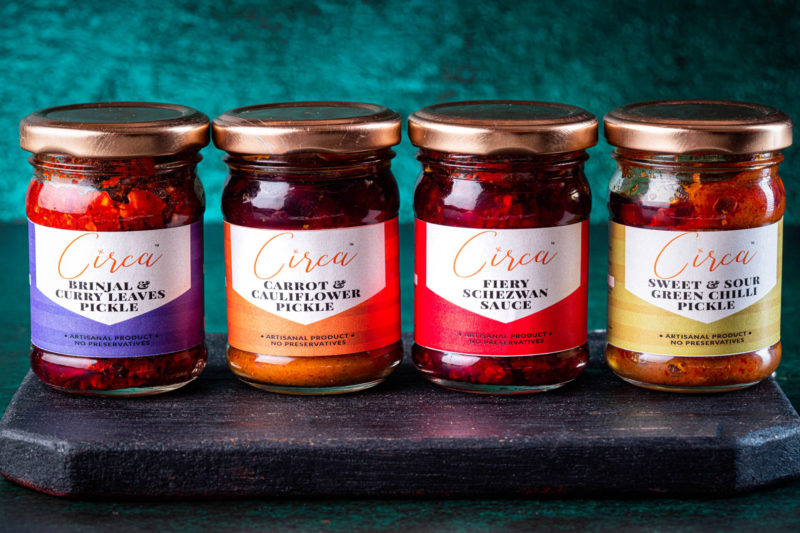 visit @circapickles or order online
Maa's Pickles
Started by the mother-daughter duo of Anita Gupta and Mihika Daruka, this homegrown brand makes homestyle pickles and chutneys in flavours such as Garlic, Red Chilli, Indian Mango, Jackfruit pickle and more. You can also choose from a Raw Mango Chutney, Lemon Chutney and Tomato Chutney from their exciting range. The products are preservative-free and interestingly rely on ingredients sourced from the Terai region of the Himalayas.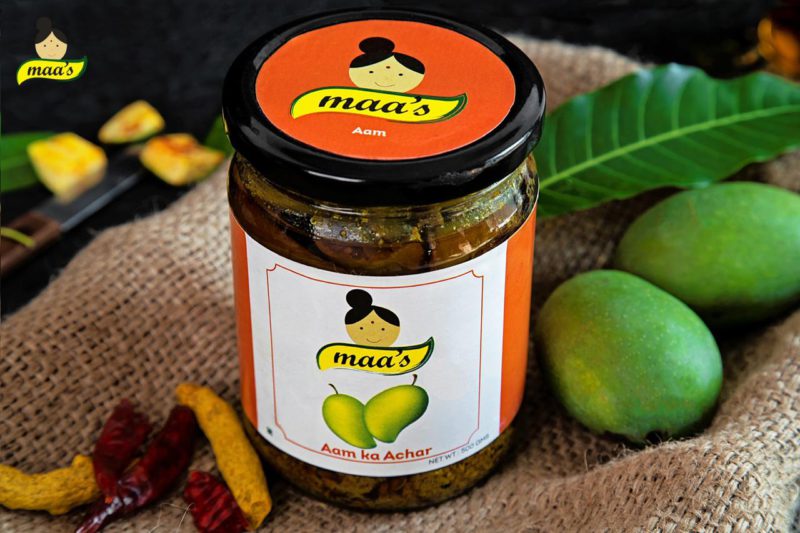 visit @maaspickles or order online
Living Food Co.
The Bengaluru-based brand offers a whole range of clean eats and easy-to-use products. In addition to stocking up on other brands, they also have an in-house label through which they retail South-Indian-style thokku pickles and flavoured butters. The Gurbandi Almond Butter is great for vegan bakes, while the Cashew Coconut Butter serves as a luscious spread. Use the Peanut Butter with stone-ground byadgi chilli for that extra oomph in your cooking or morning toasts. Pair the thokku pickles, available in flavours such as Bitter Gourd Thokku, Tomato, and Brinjal Thokku with dosas, idlis, rotis, parathas, curd rice and more. The brand is organic and free of the artificial.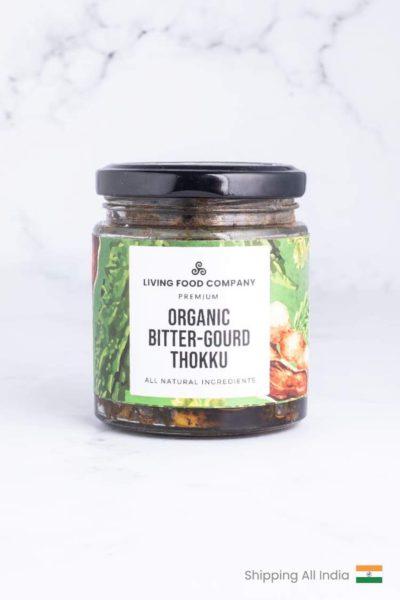 visit @livingfood.co or order online
Wood Street Sauce Co.
This Bengaluru-based brand makes small-batch sauces and condiments. Started by Karan Upmanyu, it is named after the tree-lined Wood Street in  the garden city, and reflects the city's diverse food culture. We recommend  adding the fermented Fesno Chilli Sauce to your pantry to amp up your  meals, or simply use it as a dip. There's also a Korean BBQ sauce if you're  whipping up meals to match the K-dramas you watch, a Salsa Brava that  pairs well with nachos or spooned over fried potatoes, and a Guizhou-style  chilli crisp that goes with noodles, potstickers, dumplings and everything else in between. Some of the products are vegan as well.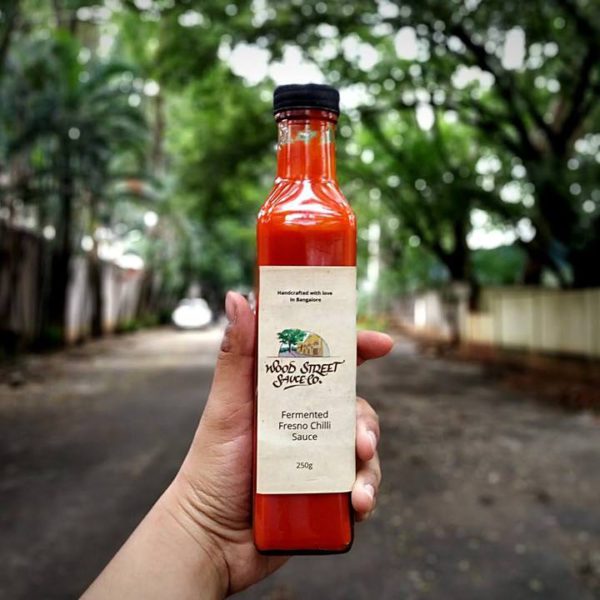 visit @woodstreetsauceco or order online
Nomad Food Project
Located in Goa, this artisanal brand makes savoury jams and relishes using bacon and other products sourced locally. Popular picks include the Chorizo Jam, which is chunky, spicy and sweet; a Bacon Bourbon relish that combines hickory-smoked bacon with sweet notes of bourbon whiskey; – and Bacon Thecha that's a spin on the Maharashtrian favourite (made with green chillies, garlic and chunky bacon). The products are all freshly-made in small batches and preservative-free. 
visit @nomadfoodproject or order online 
Two Brothers Organic Farms
This family-run organic farm in Maharashtra makes and retails an impressive range of farm-made products including cultured ghee, healthy flours, sugarcane jaggery and more. We recommend their creamy and crunchy peanut butters and almond butters that are stoneground and sweetened with jaggery – they are ideal to pair with –toasts or to be used in desserts. As a bonus, everything from the farm is organi and, free from emulsifiers and additives.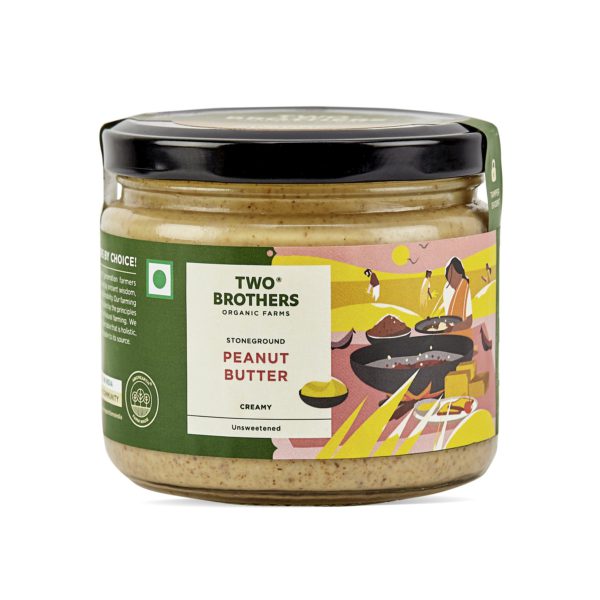 visit @twobrothersorganicfarmsindia or order online
Not just hot
Bengaluru-based Saritha Hegde quit her job in the corporate world and began whipping up artisanal condiments, sauces and infused oils, supported by an all-women team. She's a champion of regional ingredients and those inspired by her travels around the world. Her exciting selection includes Mangalorean Dry Prawn Chilli Oil, South Indian spice mixes based on her mother's recipes, and regular and vegan chilli oils that you can drizzle over fried rice or dip grilled meats in. We also recommend her vegan wok sauces such as Sichuan, Lemongrass and Thai hot and sweet sauce. There's also a Roasted Chilli Jam that you shouldn't miss!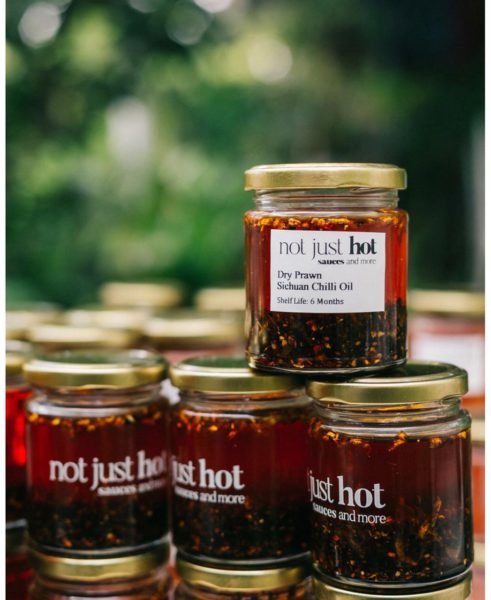 visit @not_just_hot_saucesandmore or order online
Maikaa Foods
This new homegrown brand makes artisanal pickles and masalas that they describe as mom-made, using recipes passed down over generations. Take your pick from authentic Punjabi-style Garam Masala, a classic Podi Chutney powder that you can pair with idlis and dosas, and a Mango, Date and Chilli pickle, among others.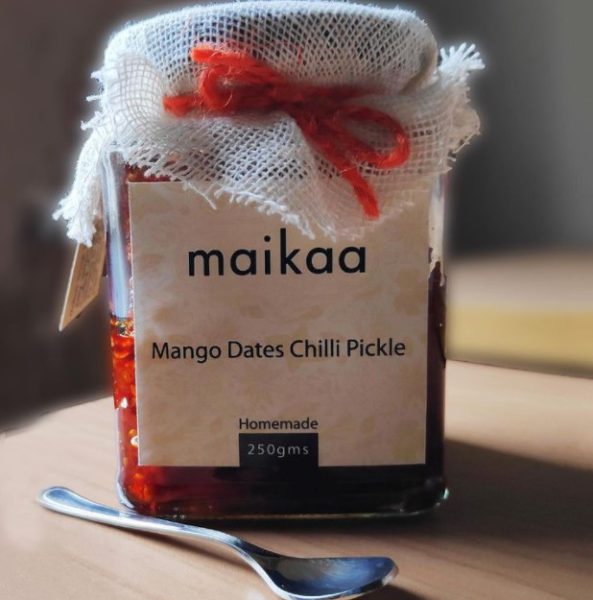 Dm on Instagram (@maikaa.foods) to order
Read next:
Best Healthy Food Delivery in Mumbai, Delhi and Bengaluru
Lunch Inspired by Farmers Market Flavors
And if you liked this article, sign up for a monthly newsletter. A handpicked selection of lifestyle articles delivered to your inbox.