Reading Time:
4
minutes
From kombucha, kvass and kimchi to tepache, sourdough breads and tempeh, fermented foods are having their moment!
By Arzoo Dina
If you've been experimenting with pickling, making jars of kimchi and sauerkraut, bottling up fizzy kombucha or practised making sourdough bread then you're probably one of the many who have jumped onto the fermented foods bandwagon, a trend that gained momentum during the lockdown.
While the concept of fermented foods isn't new to Indians, we have, after all, for years been consuming foods with probiotics such as yoghurt, dosa, kanji and other ferments like pickles, it's only now that the term is gaining more resonance from a health context.
So what exactly are fermented foods? These typically contain 'good bacteria' that help reset your gut and your immune system. These foods help maintain a healthy gut microbiome, which studies suggest is beneficial for the overall functioning of the body. Fermentation essentially allows the bacteria to break down or change certain properties in the food that increases its nutritional value. These can be anything from vegetables to breads, dairy, beverages and much more.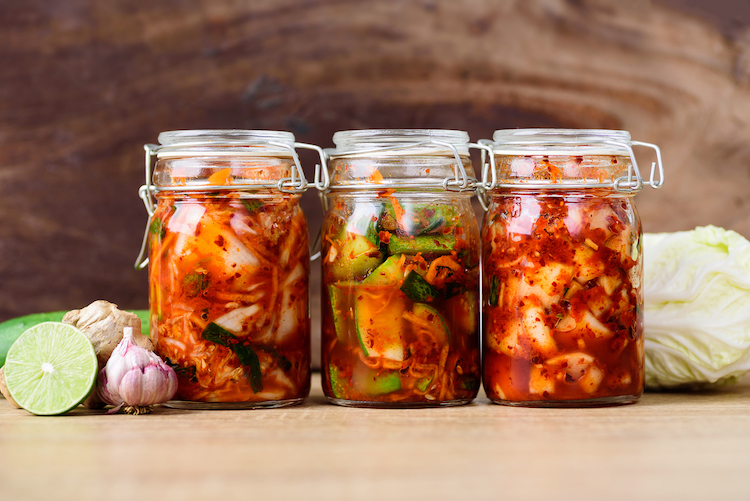 In India, ferments have been catching on. We started with beverages such as kefir and kombucha and have now progressed to modern-style ferments such as tempeh, kvass, miso, tepache, sourdough breads and the like.
To know this is true, you only have to look at the number of kombucha brands that have popped up in India in the last couple of years. The fizzy fermented tea has made its way to the front of retail shelves and you now also have several restaurants making their own kombucha in-house or retailing these brands. "Until three years ago, most people had no clue what kombucha was," says Anand Makhija, founder, The Culture Ko. which retails small-batch kombucha under the brand KoBu, launched in 2019. "Back when we started, I used to cold call restaurants hoping to get listed on their menus, and 'fermented tea' didn't exactly sound so great when explaining it."
He adds that given the pandemic and the growing gut health movement, many homebrewers have begun fermenting their own kombucha, which has helped with creating awareness. Makhija uses fresh, seasonal fruits as flavourings, without the use of preservatives. The kombucha is fermented in glass jars in order to stay authentic to the process. KoBu flavours include apple-cinnamon, rose-lemon, ginger-lemon and mint-lime. He plans to experiment with kimchi and ginger ale next, as an extension of the brand.
Cities like Bengaluru and Mumbai are in fact leading the fermentation movement, with a variety of brands that are dedicated to creating and experimenting with these foods. For instance, Bengaluru-based Mossant Fermentary offers several fermented foods, from kombucha in flavours like Earl Grey lavender or Nilgiri black tea, to kimchi, and hot sauce made with lacto-fermented Fresno chilli. Then you have Kobo Fermentary, said to be one of Bengaluru's first such fermentaries, which offers a host of workshops on fermentation, in which you can learn how to make koji (a Japanese cooked rice/soybean ferment), lacto-fermented veggies and a host of vinegars.
Modern ferments
While sourdough bread had its moment last year, as people got plenty of time to bake at home, tempeh is one of the newer fermented foods to make a buzz. Made of partially cooked fermented soybean, tempeh is suggested as a meat substitute, has Indonesian roots and is said to be high in protein.
Hello Tempayy is among the first brands of tempeh in the Indian market. According to Siddharth Ramasubramanian, founder at Hello Tempayy, what makes tempeh unique is the fact that it absorbs flavour very well, making it supremely versatile, unlike certain other foods. "Most Indians face a shortage when it comes to gut-friendly protein choices. Tempeh isn't just high in protein, it's gut-friendly and significantly easier to digest," he says, adding that the food is also high in fibre and low in starch and saturated fats. "From a nutrition standpoint, it's a really wholesome food to consume."
Currently, Hello Tempayy offers its ready-to-cook tempeh cubes in four flavours – natural or unseasoned, szechuan chilli, spiced tawa masala, and sriracha. Ramasubramanian points out that what's interesting is how consumers have adapted this food into their cooking, be it as masala dosa fillings, lettuce wraps, stir fries, skewers, burger patties and much more.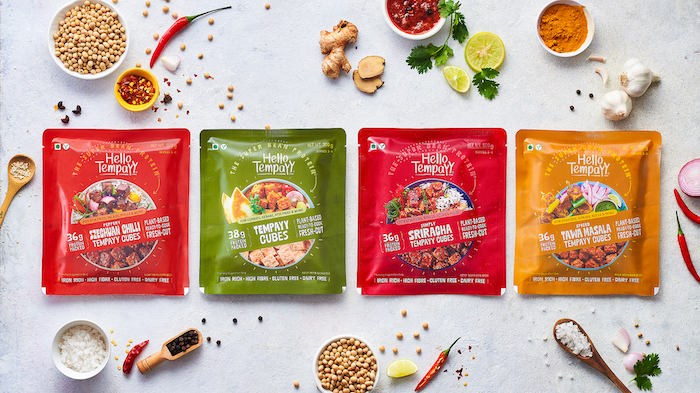 It's a thrilling time to be a fermented foods fanatic in the country. The fact that these foods have existed in India in some form or other gives us an edge, but the interest now is not so much driven by tradition as by nutrition. "India has a long history in consuming fermented foods and these seem to have found a voice again, thanks to a conscious change in our eating habits and diets," says Ramasubramanian. So will you bite into the trend?
Read next:
Best Healthy Food Delivery in Mumbai, Delhi and Bengaluru
And if you liked this article, sign up for a monthly newsletter. A handpicked selection of lifestyle articles delivered to your inbox.