Reading Time:
5
minutes
From vibrant smoothie bowls to wholesome salads and desserts, we've rounded up eateries that are delivering healthy food to your doorstep.
By Arzoo Dina
When it comes to eating healthy, there's now a plethora of choices. As more people adopt clean eating and switch to a healthier way of living, there has been a significant shift as restaurants and cafes too have started innovating to cater to these demands. We've rounded up some of Mumbai, Delhi and Bengaluru's tried and tested health-oriented cafes that are delivering feel-good fare to your doorstep.
Mumbai
Goodness of Dairy (GOD) café
This new entrant in Mumbai whips up healthy, sattvic meals that revolve around the philosophy of Ayurveda, and are meant to nourish not just one's body but also the senses. The menu is heavily focused on using A2 milk from Gir cows, which is said to offer more health benefits than other varieties of cow milk.  All dishes are prepared using cold-pressed oils and are free of any white foods including refined white sugars, flours and the like. Take your pick from crunchy salads and nourishing mains, probiotic chaas, coolers made with tadgola (ice apple) and lemongrass, and desserts made with desi ghee.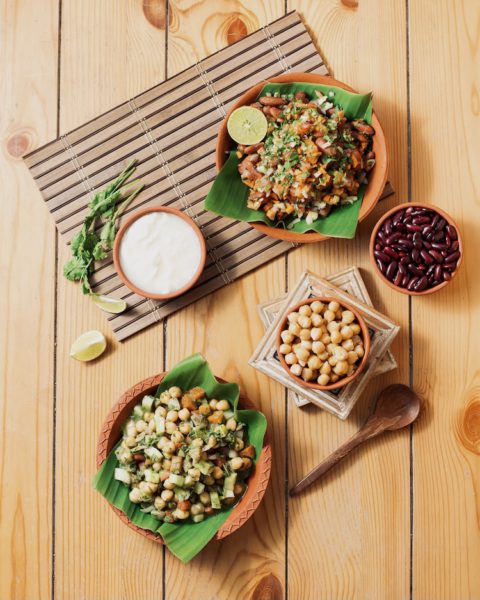 Call: 9930096133 or order online via Zomato or Swiggy.
Yogisattva Café
Chef Raveena Taurani, known for her organic, plant-based meals and treats, recently opened doors to her new farm-to-fork café in Khar, offering vegan, gluten-free and refined sugar-free meals. You can order in all-day breakfast items such as warm banana bread with coconut sugar and rolled oats, handmade empanadas, vegan pizza slices and quinoa falafels. The brand is best known for its vast range of healthful desserts such as the raw cacao and walnut brownie with vegan vanilla ice cream, among others.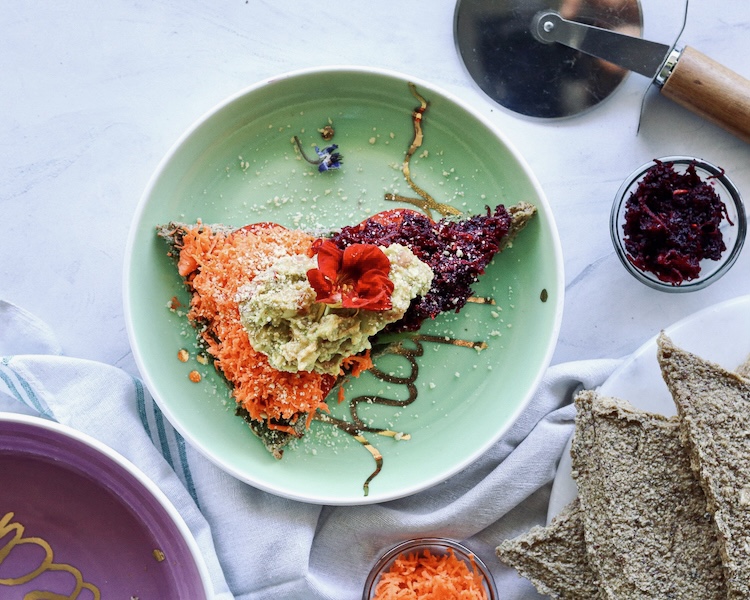 Order directly via WhatsApp: 9867455009 or online through Zomato or Swiggy.
Sequel
This premium café chain founded by Vanika Choudhary has gained popularity over the years for its organic, vegan-friendly and nutritious fare. Salads such as the avocado, haloumi and pomelo salad are the bestsellers. Other noteworthy dishes include the tempeh burger, their all-natural smoothie bowls, delicious mains such as butternut squash tacos, and quick moving desserts such as sweet potato waffles, organic cookies and brownies.
Seeds of Life
This tiny eatery in Bandra packs in quite a punch with its wholesome bowl meals and clean eats. What's more, they've recently added an immunity-boosting menu with favourites such as avocado toast smeared with basil pesto, chia pudding topped with granola and fresh fruit, Mexican-style wraps and sweet eats like oats & raisin cookies and almond & blueberry cake.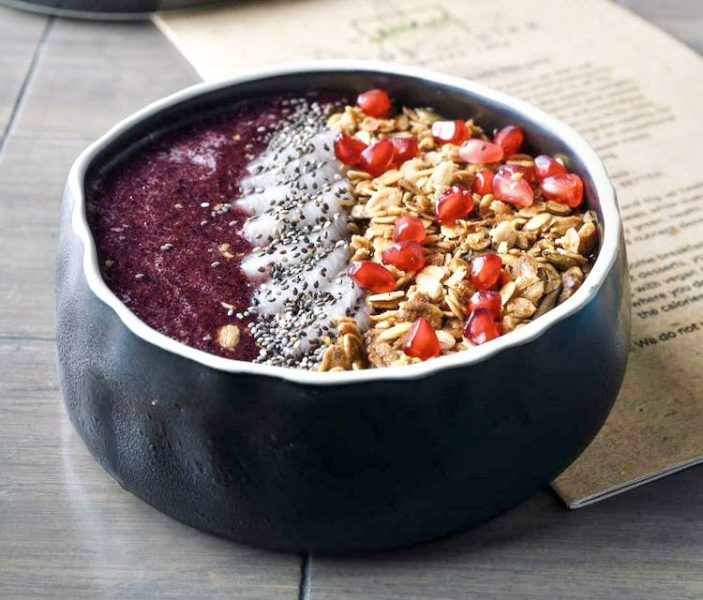 Call or WhatsApp: 9653336089 or order directly online
Sante Spa Cuisine
As the name suggests, this café chain offers spa cuisine that's best described as nourishing. Choose from fresh salads to stone-baked ragi base pizzas, dishes such as whole wheat spaghetti, millet risotto, as well as shakes made with coconut, almond, soya or A2 milk. Dessert lovers get their pick too, ours is the salted caramel mud cake with Himalayan pink salt and jaggery caramel.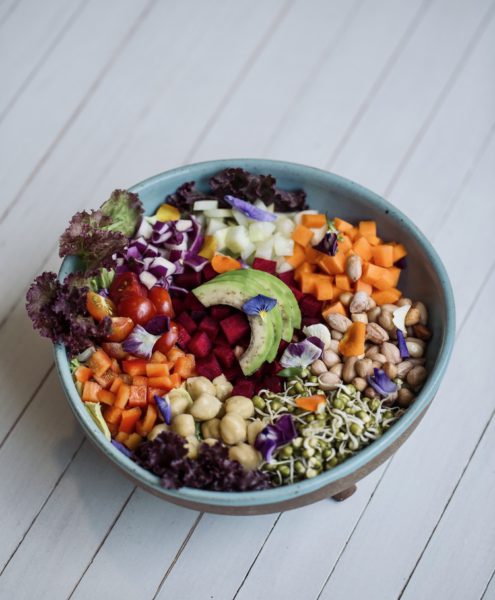 Call: 9136962944 or order online via Zomato.
Delhi-NCR
FabCafe by FabIndia
This brand extension by retail chain FabIndia, offers regional Indian cuisine with a contemporary twist. The menu focuses on local, organic produce without the use of refined oils or sugars. The café exudes a rustic charm and they also offer home delivery. Popular picks include the Ladakhi Thukpa with zucchini noodles, vegan tikki chaat, quinoa salad, and coolers such as spiced buttermilk, peanut jaggery coffee shake, and kokum and coconut cooler.
Greenr
If you're looking for a quick and healthy fix, this community-driven café will have you sorted with its selection of nutritious bowl meals, from the Morroccan orange bowl or Austin smoked jackfruit bowl, to salads such as sweet potato salad or Himalayan amaranth salad. Other nutritious offerings include fruit smoothies, and desserts such as the pumpkin spice mousse, or tiramisu made with ragi sponge cake and vegan vanilla mascarpone. Pair these with a bottle of kombucha from their go-to selection.
Order online via Zomato, Swiggy or Thrive.  
AnnaMaya
This European-style food hall located at the Andaz in New Delhi has a loyal clientele for its sustainable approach to food. The menus feature locally-sourced, organic products. Their specialties range from artisanal loaves and dips, to salads, vegan burgers, and hearty mains such as the raw mango prawn curry. End your meal on a sweet note with desserts, the black cardamom and walnut chocolate brownie is a unique choice.
Order online via Swiggy.
GetaFix
This café approaches mindful eating through mindful cooking techniques such as air frying, grilling and baking. Enjoy cold-pressed juices, smoothies, light bites and meals such as buckwheat pancakes, air-fried falafels, khao suey with soba noodles, hand-rolled pizzas and refreshing salads.
Order directly online or through Zomato or Swiggy.
Bengaluru
Green Theory
This vegan-friendly café and bakehouse offers a wholesome selection of bowl meals, salads, sandwiches, nibbles, freshly-squeezed juices and more. Popular picks include the Vietnamese pho, glass noodles salad, desi nachos, quinoa tawa biryani, and vegan fudge shakes. They also have a well-stocked pantry with artisanal teas, cheese, specialty coffees and homemade dips and sauces.
Order directly online or via Swiggy, Zomato or Dunzo.
Fresh Pressery
If you're looking to kickstart your day on a healthy note, Fresh Pressery will deliver cold-pressed juices, probiotic coconut yogurt, kombucha, and juice cleanse packs that will help you reset. Regulars frequently take away wholesome breakfast jars, such as overnight oats and chocolate granola yogurt parfait, and desserts such as keto lemon cheesecake and dark chocolate quinoa cake.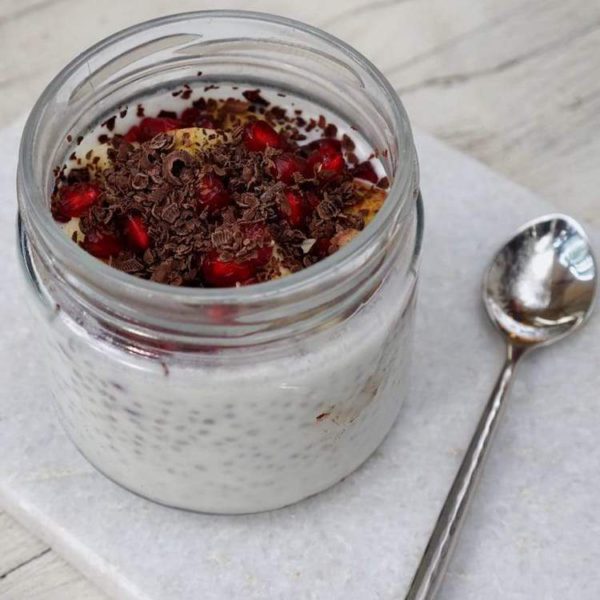 Order directly online
Copper + Cloves
This organic cafe serves nourishing and tasty vegan and gluten-free eats. From vibrant smoothie bowls and plant-based frozen tarts to bowl meals and nibbles, they cater to every type of healthy eater. Favourites include pea smash tartine, seasonal hummus on sourdough, colourful salads and cold brews. No order is complete without something sweet, take your pick from the tahini chocolate cookie sandwich or lemon, coconut and cardamom cookies.
Order directly online
Read next:
Keepin' It Cool With A Hearty Sicilian Summer Salad Recipe By Renowned Italian Chef – Andrea Misseri
The Amazing Cauliflower | Health Benefits and Recipes
And if you liked this article, sign up for a monthly newsletter. A handpicked selection of lifestyle articles delivered to your inbox.