Reading Time:
4
minutes
Indian authors have put out some outstanding pieces of work over the last few years, work that is proof of how the Indian literary narrative is evolving. The evolution is plain to see in the layered plot and characters and most of all in the depth of the writing emerging from the country. The literature is rich, engaging and diverse so that no matter what your preference, you'd never find yourself without compelling reading material.
The current crop of Indian writers proffer a fresh perspective that is crafted to engage in this age of globalisation. They're reshaping and influencing thought, and notably creating a lasting impact on the masses.
The underriding theme of new works of literature appears to be surreal magic blended with realisim that unfolds with classic wit, edge and sarcasm. These layered stories will keep you hooked till the end and stay with you for long.
Here are Nude Magazine founder, Margo Samant's picks of books that have stayed with her long after she finished leafing through them:
The White Tiger by Aravind Adiga
Mother Pious Lady by Santosh Desai
Karma Cola by Gita Mehta
The White Tiger by Aravind Adiga 
Arvind Adiga is currently enjoying his position at the forefront amongst the sea of new-gen literary talents in India. His Man-Booker-Prize-winning fiction, The White Tiger, garnered global acclaim for its refreshing take on social class disparities in contemporary India. His work reflects incredible depth and diversity, which is what sets it apart.
The book is told from the perspective of Balram Halwai, who emerges from poverty to become a murderer, and then a successful, self-made entrepreneur.
The novel gives readers a glimpse of a man's determined and desperate journey to escape the brutal abyss of darkness and become free – just like a phoenix rising from the ashes. A story so truthful – the book uncovers the harsh truth of surviving in the modern-day economy and its devastating effects on the working class.
With myriad themes, ranging from poverty, class disparity, politics, corruption, and a burning desire to achieve freedom merging, the book offers a vivid portrayal with a blend of mystery, suspense, and drama.
The book's appeal also lies in its nail-bitting plot that makes it an absolute page-turner.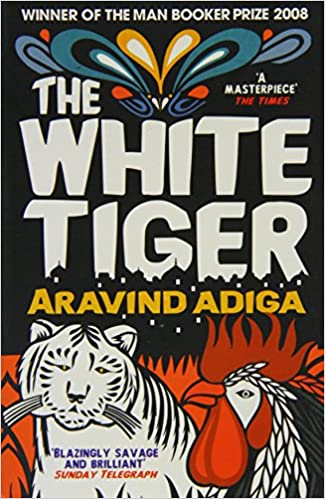 What's more – the book has also made a dazzling entry into the film world. Directed by Ramin Bahrani, the movie is based on the novel that stars Adarsh Gourav, Priyanka Chopra, and Rajkummar Rao. The film received positive reviews from critics for its direction, compelling screenplay, and performances by the cast. It is also nominated for Best Adapted Screenplay at the upcoming 93rd Academy Awards.
The roller-coaster events in 'The White Tiger' make it worth reading. You need to read it to experience it.
Mother Pious Lady Book by Santosh Desai 
Three cheers for Santosh Desai, one of the country's best-known social commentators and media critic who sheds light on the changing urban Indian middle class in a witty manner.
Humorous take on how society has evolved with the attitude; the story conveys small things that matter a lot.
Written with sensitivity and garnished with light humor and instances of spontaneity,  the novel makes us reflect on ourselves – on what really pushes us.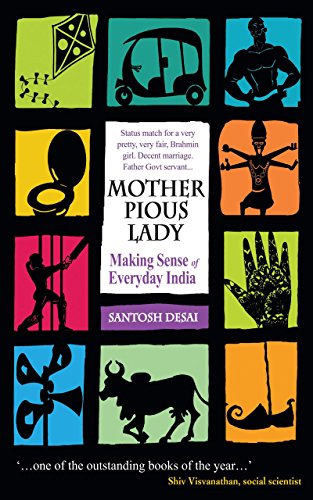 Desai's Mother Pious Lady fulfills the expectation of bringing Indian souls together by portraying India as experienced by Indians every day.
Margo loves this book for its colorful portrayal of Indian life that is a nostalgic and breezy read that prompts self-reflection.
A brilliantly crafted ironic tale by Gita Mehta narrates the pursuit of spiritual enlightenment by Westerners, who come to India seeking fulfillment in the preaching and practices of Hinduism.
Gita Mehta takes us through an amusing and rather entertaining string of events that describe the despicable fools and the real McCoys one finds while inching their way towards a spiritual path. She's detailed how the West tries to devour Hinduism and that makes it, in Margo's opinion, an instant classic.
Karma Cola has a colorful, heart-touching plot that highlights the age-old tradition of the East attracting and ultimately becoming a commodity to the people from the West, who barely understand them. Margo loves the way the story develops – in a smooth, seamless manner that creates a lasting impression on the reader.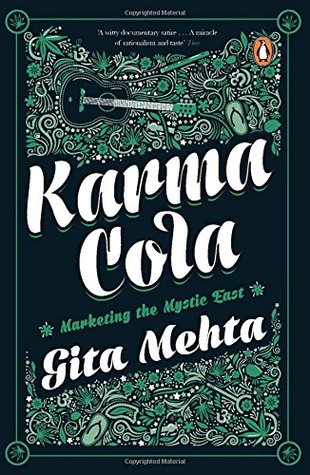 Derived from the observations of her own experiences, Gita was able to accurately scrutinize the Europeans and Americans interacting with their hosts. These observations later lent themselves as the varied plots for her book.
We shall not reveal any more about these stories. Instead, we urge you to soak in each book and see which of Margo's picks one you want to dive into first!
Read next:
4 Great Online Courses for a Healthy Lifestyle
Virtual Things to See and Do—from Home
And if you liked this article, sign up for a monthly newsletter. A handpicked selection of lifestyle articles delivered to your inbox.