Reading Time:
6
minutes
When it comes to movies, there are no boundaries. It is an unending loop of
hope and dreams, mystery and thrills, comedy and horror, love and disaster.
Movies weave a delicate lattice of words and emotions that enraptures one by
bringing a wholesome experience.
There is a certain kind of charm when it comes to aesthetically pleasing
movies. Many genres have their audience split based on their preferences, but
there are these aesthetic movies that unite us all; that goes without saying!
These movies emerge with a collage of beautiful cinematography and
aesthetics that trigger a 'feel-good vibe'.
1. Life of Pi (2012)
A masterpiece that leaves you stunned with the way it is crafted, leaving a trail
of magic in your eyes. The film is a visual extravaganza with an otherworldly
quality spiked with beautiful imagery and a sea of emotions. The Oscar-
winning movie was directed by Ang Lee, who put his heart & soul into the film and makes you feel connected as you are transported through the magical
realism, and pure fantasy bridged seamlessly with layers of depth. There is a
certain rhythm, as life in three stages transitions: childhood, teenage life, and
adulthood.
Starring Suraj Sharma and Irrfan Khan, the story revolves around Pi Patel, a
young man who discovers a way to survive on a lifeboat stranded in the middle
of nowhere after a major ship-wreaking incident. Accompanying him is the
ferocious Royal Bengal Tiger, where Pi has to find a way to co-exist with the big
cat in an unlikely amicable fashion. They soon start to trust each other, and the
awe-struck chemistry, the emotional journey, and the gripping plot
surrounding the quest for survival spark magic and spiritualism.
The acting by Suraj Sharma is top-notch. The visual effects and the CGI are
exceptional. The supporting characters do full justice to their roles.
A ground-breaking movie with stunning cinematography, great editing, an
engaging storyline, and emotional storytelling with a beautiful lesson about
patience, hope, and survival is an absolute treat!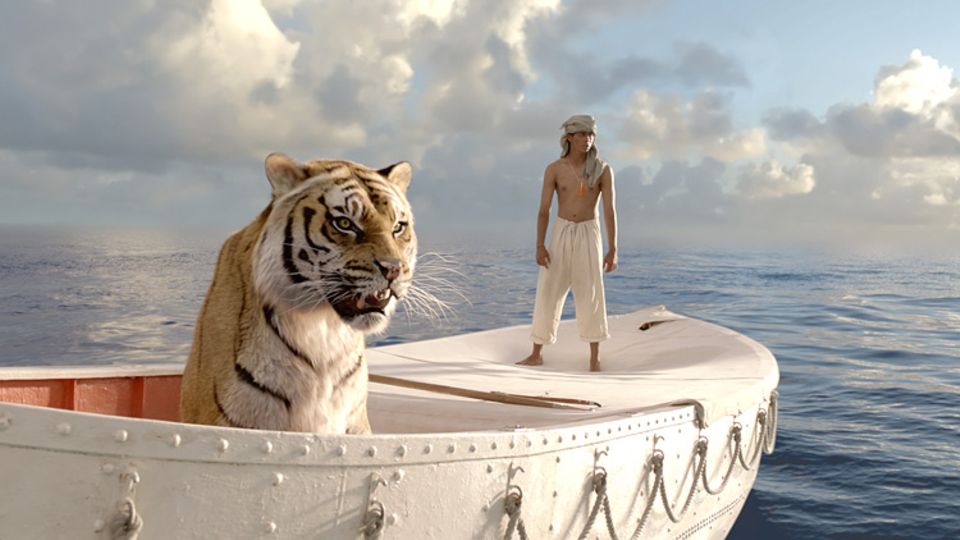 2. The Grand Budapest Hotel (2014)
A comedy-drama film by Wes Anderson, the memorable plot is laced with wit
and a perfect equilibrium of visual and subtle humor. The element of
craftsmanship with the detailed shots, the costumes, and the rich imagery
painted with colors is certainly eye-candy for the viewers.
The plot recounts the adventures of Monsieur Gustave H., a concierge of a
mountainside resort – The Grand Budapest Hotel, and a lobby boy who
becomes his trusted friend.
Gustave seduces old, wealthy clients, including 84-year-old dowager Madame
D, who mysteriously dies a month after her last hotel visit. The story revolves
around the theft and recovery of an invaluable Renaissance painting and the
battle for an enormous family fortune of Madame D as Gustave is held chief
suspect in the murder.
The story takes place against a backdrop of a dramatically changing continent
engulfed in a fascist regime.
The movie is impeccable, with details and eye-popping visuals. The
cinematography and the production design are breathtakingly brilliant. The
dialogues are incredible – an absolute nostalgic piece.
3. The Great Gatsby (2013)
A classic historical romantic drama film based on the novel by F. Scott
Fitzgerald, the movie looks straight out of this world with exciting characters
and an alluring soundtrack that fits the mood of the storyline perfectly.
Set in New York, it tells the triumph & tragic story of Jay Gatsby, his quest to become a self-made millionaire, and his love for Daisy Buchanan, a wealthy
young woman. Gatsby's journey leads him from poverty to affluence, being with his love, and eventually, his death. Gatsby's flawless poise while pursuing Daisy and calmly balancing his appearance between a wealthy, sophisticated
person is what gets your attention too!
You'll encounter an excellent narration by Tobey Maguire as Nick and
Leonardo DiCaprio's performance as the best Gatsby ever!
The cinematography is purely artistic, the editing is flawless, the actors have
done a phenomenal job, and the storyline is heart-touching.
4. Marie Antoinette (2006)
This period drama is a pure joy to watch with substantial research, writing,
direction, impressively rich costumes, make-up, hairstyles, and immaculate
scenery. The script is powerful and interesting as it unfolds smoothly.
The movie is based on the life of ill-fated Queen Marie Antoinette, played by
Kirsten Dunst, portraying the events of her life as she evolves from a teenage
bride to a young woman and eventually the Queen of France:
Nuptials to Louis XVI at the age of 14. Her reign as queen at the age of 19. The
ultimate and unfortunate fall by losing her powers during the French
Revolution.
The movie sees her stifling adjustments to the new environment, her opulent
lifestyle, pursuing the emperor in a fruitless marriage, and the scandals
revolving around her fabulous and outrageous life, making her the most
misunderstood and abused woman in history.
The history is spiked with a modern soundtrack representing new gen and
punk artists. Marie Antoinette is a stylish movie that beautifully captures the
essence of every nuance and intoxicates the senses.
5. The Curious Case of Benjamin Button (2008)
A masterful piece of cinema, it is all to rave about with a dazzling plot,
phenomenal acting, and an engaging storyline that demands rapt attention. A
series of emotions that take you on a roller-coaster ride is soothing yet
haunting at the same time. Costumes reflecting various time-frames are simply
outstanding! There are good vibes and melancholy that are intertwined
beautifully together.
Under unusually miraculous circumstances, Benjamin Button (Brad Pitt) is born as an elderly man and ages in reverse by being an octogenarian infant during his birth! He meets Daisy as he reverses in age, and Daisy grows older, finally reconnecting in their forties when they finally match up in their respective eras.
A ground-breaking movie masterpiece with out of the ordinary concept sees
the journey of Benjamin in a backward light as he struggles with age-old diseases; However, his mannerisms and impulses are very childlike, from his
youth and chemistry with Daisy to getting younger and finally dying as an
infant in Daisy's arms.
The film is layered deep with a huge investment in emotions through various
narratives – a masterpiece of illusion. An element of surprise that creates
emotional curiosity and a brilliant depiction of the realism of human behavior
through fantasy is what will get you hooked!
6. The Darjeeling Limited (2007)
The Darjeeling Limited is an engaging, cleverly written plot with a blend of
humor and drama. Great choice of music with colorful and dynamic
cinematography; the whole movie is an emotional yet blissful experience to
watch.
The plot revolves around estranged siblings Francis (Owen Wilson), Peter
(Adrien Brody), and Jack (Jason Schwartzman), who have not spoken to each
other in over a year – since their father died. Francis is recovering from an
accident, Peter is unable to cope with his wife's pregnancy, and Jack cannot get over his ex. The brothers reunite on a train trip across India to visit their mother in a Himalayan convent.
Slowly and steadily, the brothers fall into old patterns of their behavior. The
chemistry between them, their individual nature, how they bond over their
spiritual journey, and their sincere attempts to reconcile their estranged
relationships with one another are the essence of one adventure-filled
journey.
The story focuses on family dynamics with a music score that is an absolute
piece of cake!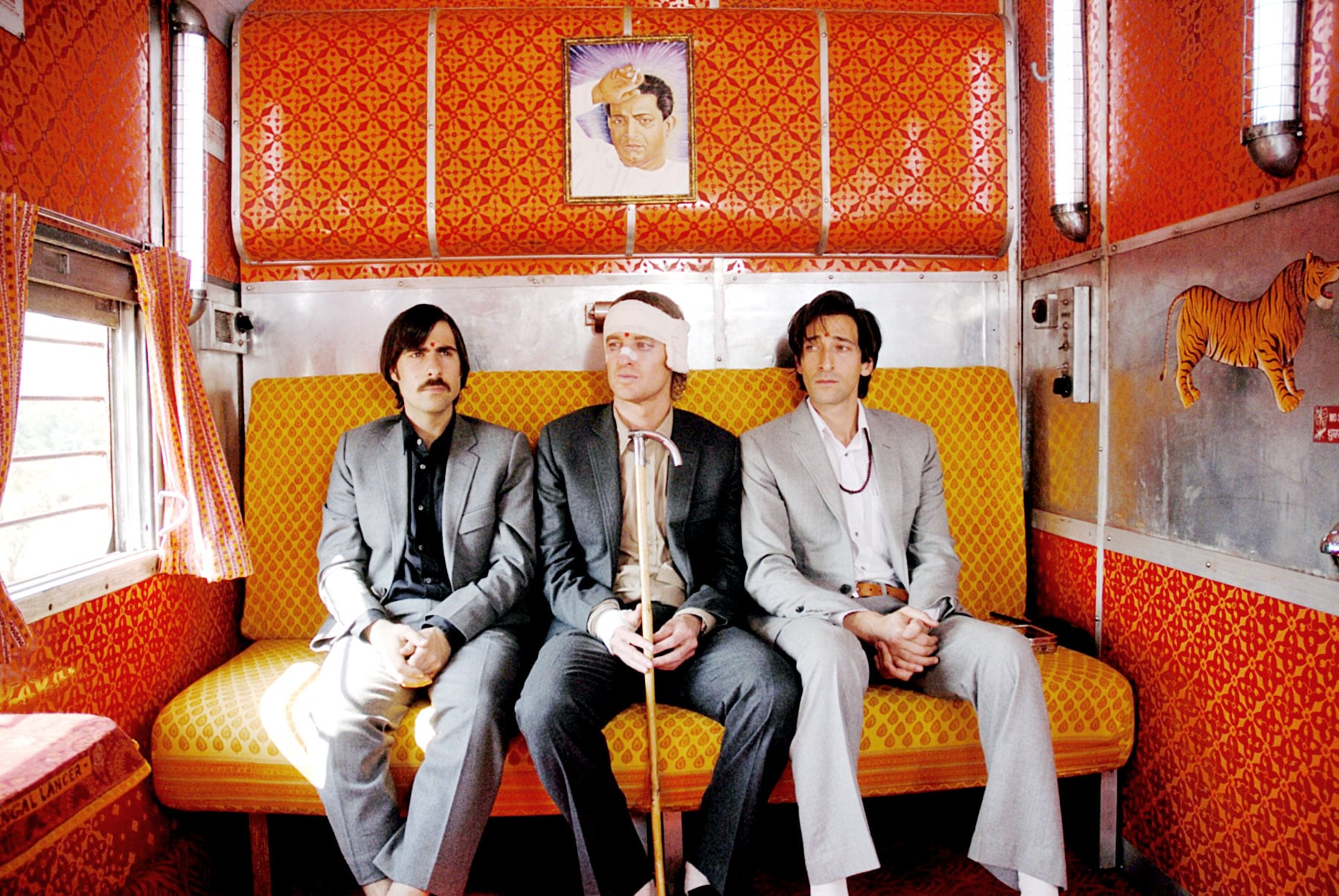 Incorporating various factors while making an aesthetic film, like the ones that
embrace a peculiar style, an engaging subject, or a plot and the overall tone of
the film for a portrayal in a distinguished light makes a movie stand apart from
the other. It's about the way a film looks and feels good, making the entire
experience of watching a movie worthwhile. It just makes you stop munching
on your tub of freshly popped popcorn and immerse in an experience.
So, go on…do NOT miss these movies that are a blessing to your eyes and ears.
Read next:
6 Indie Artists in India You Must Start to Follow!
How to Entertain Kids During Diwali? 4 Awesome Ideas!
4 Online Courses for a Healthy Lifestyle
And if you liked this article, sign up for a monthly newsletter. A handpicked selection of lifestyle articles delivered to your inbox.