Reading Time:
4
minutes
Tea is the most celebrated ritual of India.
We take pride in being the second largest tea manufacturer.
The question that we wish to tease your brain with is – are we really consuming good tea?
The mass-produced tea lying on those readily available shelves, the tea bags that contain more dust than actual tea leaves or even the luxurious micro plastic pyramids that are sold as premium choices harming the environment and your health – could these really be your first picks?
We wish to pay an ode to the age-old legacy of tea by raising it to a higher pedestal!
We want you to go back to the same emotion of sipping your chai cuppa during your break or your private morning hours – that brings a meditative sentiment.
Locking the aroma of your loose tea leaves as they unfold magic in the simmering teapot – some hand-plucked, many seasonal varieties, high mountain teas and more.
This time, making you aware of the exotic flavours, tons of health benefits, ethical and environmentally friendly choices.
These artisanal tea brands from across India genuinely make the difference with their higher aroma standards, loose tea leaves flavour, quality, minimal processing and sustainable approach.
Nude brings you a list of homegrown brands dedicated to working hard to create innovative flavours, focusing on sustainable development and farmer involvement.
Fall in love with your tea all over again!
This very feminine poetic, and delicate Satori tea brand believes in relishing simpler times, away from the chaos and fast-paced life, into a moment of peace where you could reconnect with yourself – all this over a cup of tea.
Hojicha tea will be an excellent choice for a low-caffeine tea break; it is a range of roasted green tea leaves and its stalk, which has a rich smoky and woody aroma…the scent in itself will transport you to the tea-hills of Assam. The subtle caramel taste against the burnt flavour will surely make the entire experience a luxury. The kiss of rose is another option if you are looking to wind down and relax, as it has a fruity flavour with a hint of mint to elevate your palette.
If sipping tea is synonymous with dewy, misty mountains of Darjeeling with a floral fragrance that makes you let go of all the worry, then The Hill Cart Tales is your par-tea!
The brand has a wide range of teas with various health benefits – like better digestion, better absorption of iron, lowering blood sugar and more. Hill Cart Tales' tea is sold in tea bags made of organic muslin cloth or loose leaves. From the calming caress of chamomile tea to the spice carnival of masala chai…they have everything for everyone.
The wide selection of exquisite tea will change your Sunday afternoons and may make them extra beau-tea-full!
At Amaara Herbs, the combination of herbs and tea is curated to form superfood, which is not just organic but also promotes optimum health. From the blending of certified wild herbs to traditional tincturing methods, they bring you natural goodness in just a sip!
The caffeine-free metabolic tea is a complete changer if you are someone who likes to sip on hot beverages all day long or iced-tea your way. It has lemongrass, fennel and husk that help in digestion while improving your metabolism naturally. With no preservatives or artificial colouring, you can sit back and relax with this beverage while you bask in the early morning sun.
Their hibiscus tea blended with green tea leaves will help you get that daily dose of antioxidants and acts as a blood purifier – now that's cleansing while you spill some tea (wink)!
A classic choice.
Their elaborate range to cater to different taste buds has upscaled this heritage brand's tea experience yet again. Their bold spice tea is a wholesome magical experience in itself when it comes to milk teas. The initial notes of clove, ginger, nutmeg, cardamom and cinnamon will hit the traditional masala chai requisites. In contrast, the after tones of fiery chilli and black pepper will help you get that zing that would want you to go for another sip.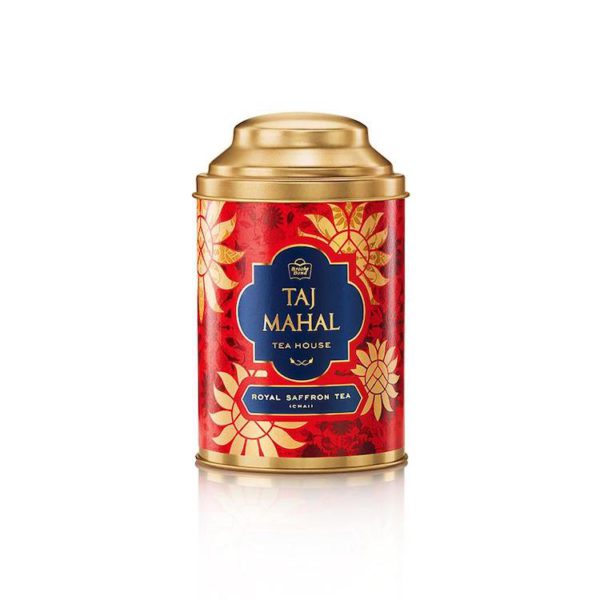 The royal saffron tea is another of their favourite picks, which sets the regal tone right with the world's most coveted spices and the Kashmir saffron.
San-cha-tea boutique is holistic to sustainable development yet being truthful to the core value of varie-tea!
They have a milk base as well as a brewed tea selection that makes it difficult to choose. The Jasmine white tea is undoubtedly a favourite, with tea buds layered over the jasmine flowers for hours – it imbibes the rich aroma, which acts as a natural mood elevator. The tea is loaded with powerful antioxidants that help in fighting free radicals in pour body.
India is mesmerized when it comes to tea, and to be honest, there isn't any situation or mood that cannot be fixed with the right mix of brew. So, take some time out, relax your senses and dive into the wide range of selections for an elevating experience.
Make sure to make memories and not chai away!
Read next:
Healthy Food – 5 Ways To Start Clean Eating
Top 5 Luxurious Mithai Makers in Mumbai
And if you liked this article, sign up for a monthly newsletter. A handpicked selection of lifestyle articles delivered to your inbox.