Reading Time:
3
minutes
Hydration is important!
Let's start to drink more water and healthy fluids.
It makes our skin better, sparks energy and keeps our mind sharp.
Sipping water every time could become boring.
We bring you 5 invigorating drinks to refresh your intake of beverages.
Adding a dash of creativity and fun to your daily hydration routine – so that you don't forget to drink in your busy and active lives.
We have curated a bucketful of replenishing drinks that are super delicious and packed with health benefits.
Let's dive in!
Coconut Water 
A quintessential ever-green classic, coconut water is known for its naturally refreshing properties. In addition, a freshly cracked coconut has a distinctly pleasant, mildly sweet taste.
Coconut water is low on calories and rich in minerals (electrolytes) like potassium, magnesium, calcium, and sodium that aids to maintain the water balance & detoxify the body.
It is readily available and makes up for the best thirst quencher on any given day, post-workout or during noon.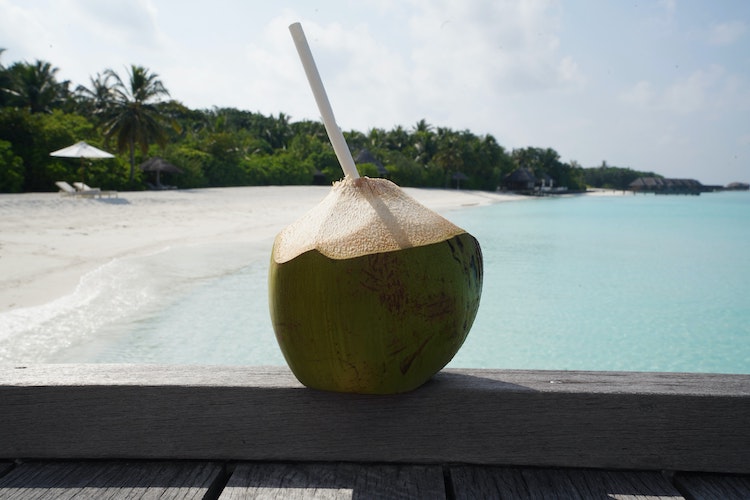 Fruit Water
Try this delicious fruit-infused water to keep yourself going!
Super easy and super quick to make at home; all you need is a chilled soda bottle & flavour-packed aromatic fruits like chopped strawberries/raspberries, thinly sliced limes for a citrusy burst, a sprig of mint leaves, and some crushed ice (optional).
Let the drink settle for 10 minutes, and you are good to go.
The drink is aesthetically delightful and proves to be an excellent substitute for artificially sweetened juices.
Berry, Berry Delicious!
Kombucha 
Brimming with probiotics, vitamins, and antioxidants, Kombucha is easily available in the market. A mildly fizzy, fermented, sweet & sour drink is made from bacteria, yeast, sugar, and tea.
Sit down & relax as you sip on the delicious drink that promises excellent health benefits like boosting immunity and promoting good digestion.
Nowadays, Kombucha comes in a variety of flavours like blueberry, cinnamon-apple, strawberry, and peach. The seasonal flavours have an exciting twist based on the customisations like Orange Creamsicle, Vanilla-Strawberry, Lemon-Ginger, Rosemary-Grape, Pomegranate-Lavender, and many more!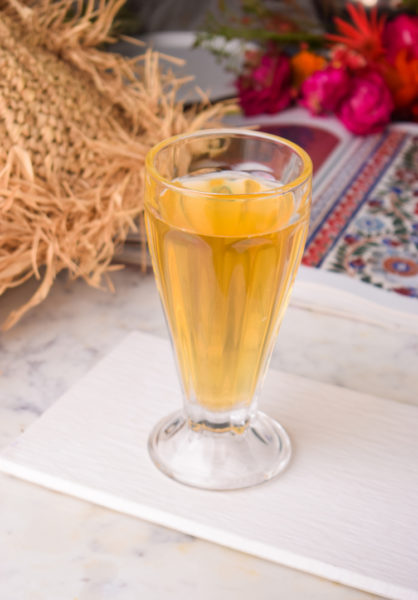 Watermelon Juice
Fresh watermelon juice is naturally sweet, a great hydrator, rich in vitamins and microelements. It is a simple and terrific beverage that could have a refreshing twist with just the addition of mint leaves.
Chop the watermelon into cubes, deseed them, and chill them in a freezer for an hour. After an hour, place the chilled cubes in a blender and beat them until smooth. Include little water if the consistency is too thick. Pour the red, luscious treat into glasses and garnish with mint leaves. Serve immediately.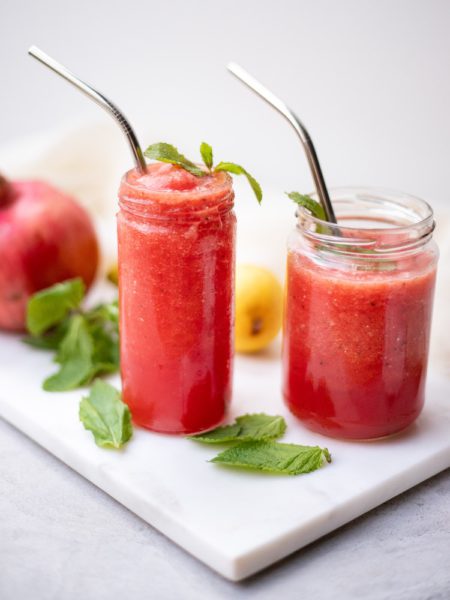 Rose Petal Flower Tea
Aromatic, flavourful floral drink that serves as a great source of antioxidants, vitamins and is caffeine-free.
Parched, but have no inclination to have a piping hot tea?
Try Rose Petal Flower Tea Recipe from the Isha Yoga Center book "A Taste of Well-Being".
INGREDIENTS
1½ cups edible rose petals (ensure that the flowers are not treated with chemicals/pesticides)
2 green cardamom pods
Honey/palm jaggery to taste
METHOD
Boil 4 cups of water. To it, add the rose petals & green cardamom pods. Boil for 5 minutes.
Remove water from the heat. Cover it & let it sit for 15-20 minutes.
Strain the liquid, squeeze the ingredients well to get the maximum flavour. Add honey/palm jaggery.
Enjoy!
Relish your refreshing drinks that are hydrating and fun!
Read next:
On the Vegan Pizza Trail Across Delhi, Mumbai and Bengaluru
Lunch Inspired by Farmers Market Flavors
Delicious Falafel Story with a Secret Recipe from Seeds of Life
And if you liked this article, sign up for a monthly newsletter. A handpicked selection of lifestyle articles delivered to your inbox.