Reading Time:
3
minutes
Diwali is the perfect time to bring out that glittery beauty. While lighting diyas is a big part of our celebrations; lighting up your insta feed with that cracking Diwali look, is all but imperative. So we thought of touching upon and rediscovering that radiantly glowing makeup look that makes heads turn, even in the midst of that celebratory mumbo jumbo!
Today, we are going to tell you about achieving that pataka look, but with clean beauty products and brands that are going all out with their ethical practices, and making us all fall in love with them in the process. Btw, they all are:
Cruelty-free
Vegan
All natural/organic
Making products from ethically sourced ingredients
Made in India
We have curated 5 great brands that speak to you about quality and ethics without compromising on what is so dear to its customers – the sheer pleasure of wearing the right makeup/ cosmetic on your precious and delicate skin.
Cosmetics at the cost of animal cruelty is a big no-no and that's exactly what Disguise believes in. They have a range of beauty and make up products that support vegan lifestyle and give your look that fierce glam without being harsh on the environment…well it is win-win, don't you think?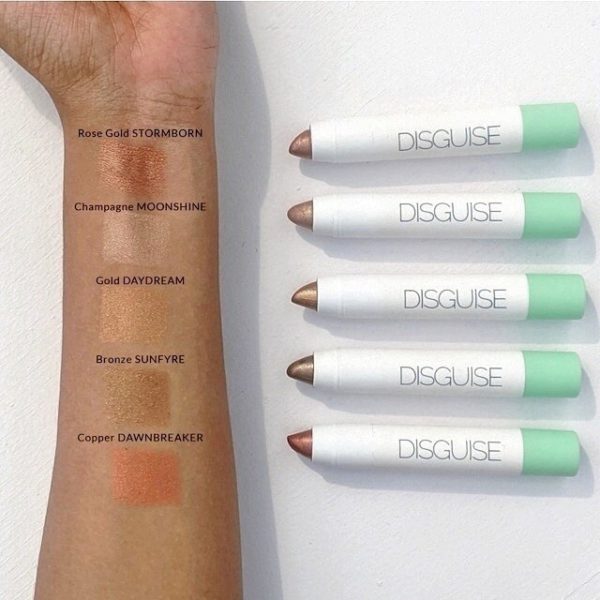 This is one of those brands which takes away all the stress of taking care of lips while showcasing stunning hues. Their lip colors have influence of earthly tones and are based of avocado oil, argan oil, jojoba oil…you name it and they would probably have it. The idea of wearing the right shade and giving love & care to your lips was never this easy.
This brand is your solution to organic skin care products. We chose this yummy Saffron & Gotu Kola Brightening Face Mist; which is rich in nutrients and has a Ayurvedic formula at its core. This natural formula brings in that essential moisture to your skin whilst adding brightness and illuminating it simultaneously. To add it to all (or subtract :P), the product is free from sulfates, paraben, mineral oil, and silicon. Time to get glowing! eh?
This clean beauty brand has a minimalistic design and is one of the most wonderfully fragrant product you'll ever come across; not to forget its super smooth texture. Definitely worth a try. Vaunt is a one stop solution for the hydration of your skin and aids in nurturing that skin glow. With a wide kitty of products that includes serums and oils, Vaunt caters to various skin types. Making our favorite list is the absolutely adorable Watermelon + seaweed mist. Its delicate smell, non-sticky texture will make your thirsty skin soft and moistured. A Must try fosho.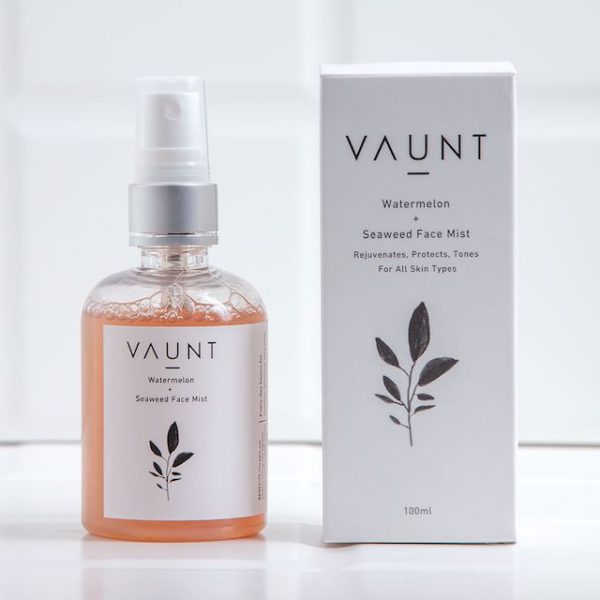 If you haven't already, we highly recommend making Neemli's face serums part of your daily night skin care routine. They not only provide the benefits of moisturizing but also seep into your pores to provide that blissful bounce. Neemli naturals has a good range of amazing serums for different age groups. Our favorite is a serum with Hyaluronic & Vitamin C which helps the skin to repair and glow from within.
Festivities can be tiring and preparation of it can be stressful, but make sure to take out some time for yourself and indulge into the goodness of makeup which takes you closer to the roots. After all buying sustainable products helps you practice conscious consumerism and aids in driving the big change of protecting our planet – little by little.
Go ahead, do the good deed! Also, Happy Diwali!
Read Next:
Beauty Regime : the Eco-Friendly Way
And if you liked this article, sign up for a monthly newsletter. A handpicked selection of lifestyle articles delivered to your inbox.